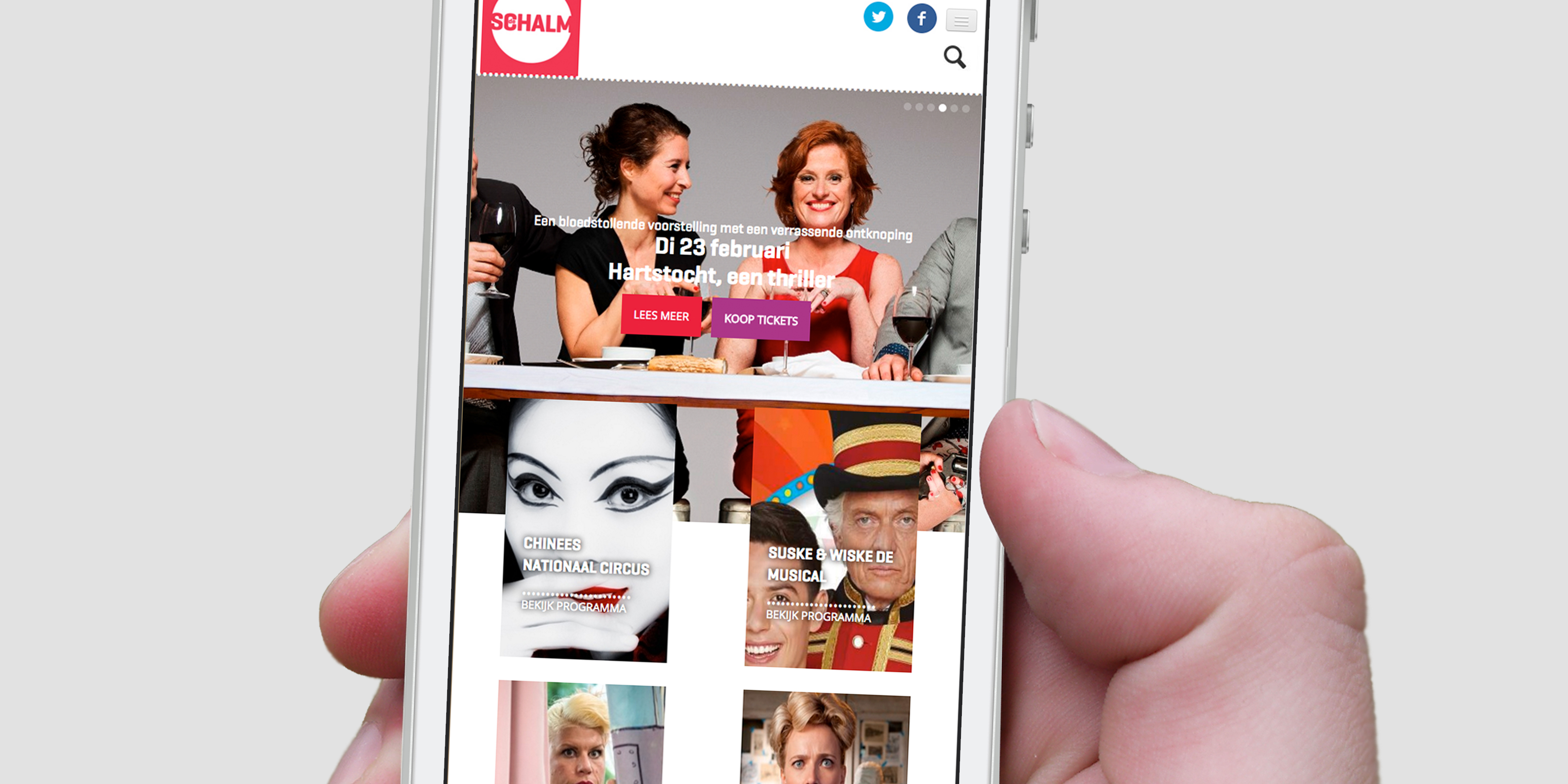 Veel klanten komen bij ons met de vraag: mijn website moet responsive worden. Vaak wordt gestart met een simpele doorvertaling van de desktop-versie naar een tablet- en mobiele versie, maar er is meer mogelijk.
Het mobiele verkeer neemt alleen nog maar toe in de toekomst. Computers zijn niet langer de standaard en daar begint de vraag te rijzen: heeft de gebruiker via de computer hetzelfde zoekgedrag en gebruikersniveau als via tablet of mobiel? Het antwoord is veelal: nee. De computer biedt immers toegang tot meer informatie, terwijl via tablet of mobiel informatie sneller opgenomen dient te worden en de informatie eenvoudig weergegeven moet worden. De gebruiker moet gericht geleid worden naar acties, producten of informatie waarvan je acht dat die belangrijk zijn. Ook daar komt de volgende vraag om de hoek kijken: wat vindt mijn gebruiker eigenlijk belangrijk? Maar ook: wat vind ik eigenlijk belangrijk dat mijn bezoekers vinden? Het afstemmen van je website op mobiel en tablet gaat dan een andere vorm krijgen dan de desktop-versie die je altijd voor ogen had. Dit is adaptive design. Het ontwerp van uw website past zich aan je bezoeker en zijn behoeften of zoekgedrag, aan.
Om de 'coers' van je gebruiker te bepalen zijn diverse methodes mogelijk waarbij de gebruiker centraal staat. Let wel: dit traject vergt onderzoek en eventuele aannames waarbij je kennis moet vergaren van je gebruikers en van je eigen dienst of product.
Meer weten over adaptive design? Neem dan eens contact met ons op, wij vertellen je er graag meer over!